The recent street-style trend for wearing clothes that look like pyjamas is a trend that is set to stick around!
To pull this look off, you need to wear it with confidence, because lets be honest, it looks like sleepwear but its for daywear, and i LOVE it! It's a chic alternative to a traditional button-down shirt, so why not give it a go?!
The 'Pyjama' shirt is something that i have spotted in every high street store of late, and Penneys have got it on point with a hugh selection of them available in stores in a range of colours and prints at super affordable prices too!
Its a look that is getting a lot of mixed feelings, with most of my followers giving it the 'nay' vote, and others liking it, but unsure on how to wear it so i'm going to give a few little tips on how easy it is to pull the look off.
Dressy / Workwear 
A blouse is always a great option for work and you just cant go wrong with a pair of black trousers either! A pair of cigarette trousers or even a wide leg palazzo trouser with this black and white version will look super chic & classy for work. Switch it up for a night on the tiles by wearing it with a pair of black skinny jeans, barley there heeled sandals and some layered dainty gold necklaces. I would even go as far as leaving the top button open for a sexier edge to your look if you are heading out with your mister!
This blouse comes in a light grey with white stripe too so theme that colour with white skinny jeans & silver shoes & accessories for a nice summery chic look, if the nice weather returns to our isle!
Shirt (Penneys) €11.00, Cigarette trousers (Penneys) €16.00, Shoes (Penneys) €16.00
Casual everyday wear
Keep it simple by wearing it tucked into a pair of High Waist Skinny Jeans and a little pair of ankle boots. If you want to go even more casual and funk it up a little, this white on below would look really good with a pair of black boyfriend/skinny jeans and a pair of white trainers – funk it up by adding a little black choker! ❤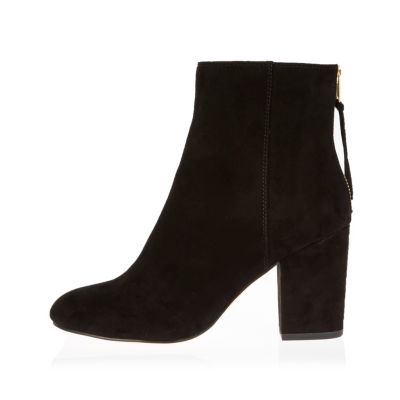 Shirt (Penneys) €13.00, Skinny Jeans (Penneys) €15.00, Boots (River Island) €55.00
Get the pins out
Another great way to wear the pyjama shirt is to theme it with a skirt and get the pins out. I'd personally go for a leather skirt, mini or midi, i think silk style blouses look so classy with leather. If you're going for the mini version, again you can dress it up or down. Ankle boots with a not so high heel will give it a more casual feel, however if you pop a pair of heels on, you have yourself a trendy little saturday night outfit. If you go for the midi skirt, defo add a heel!!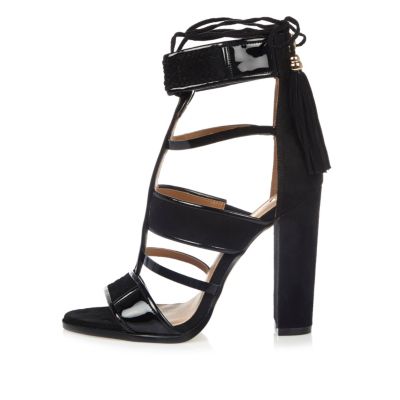 Shirt (Penneys) €13.00, Skirt (Penneys) €14.00, Shoes (River Island) €77.00
Have i swayed your opinion on this trend?? 🙂 It's 100% not going to be everybodies taste, but it gets the thumbs up from me and i can't wait to wear the ones i got from Penneys 🙂
Lots of other high street stores are stocking them aswell as online, check out Topshop, Zara, ASOS & River Island for some other stunning versions!
Thanks for reading, hope you enjoyed it x